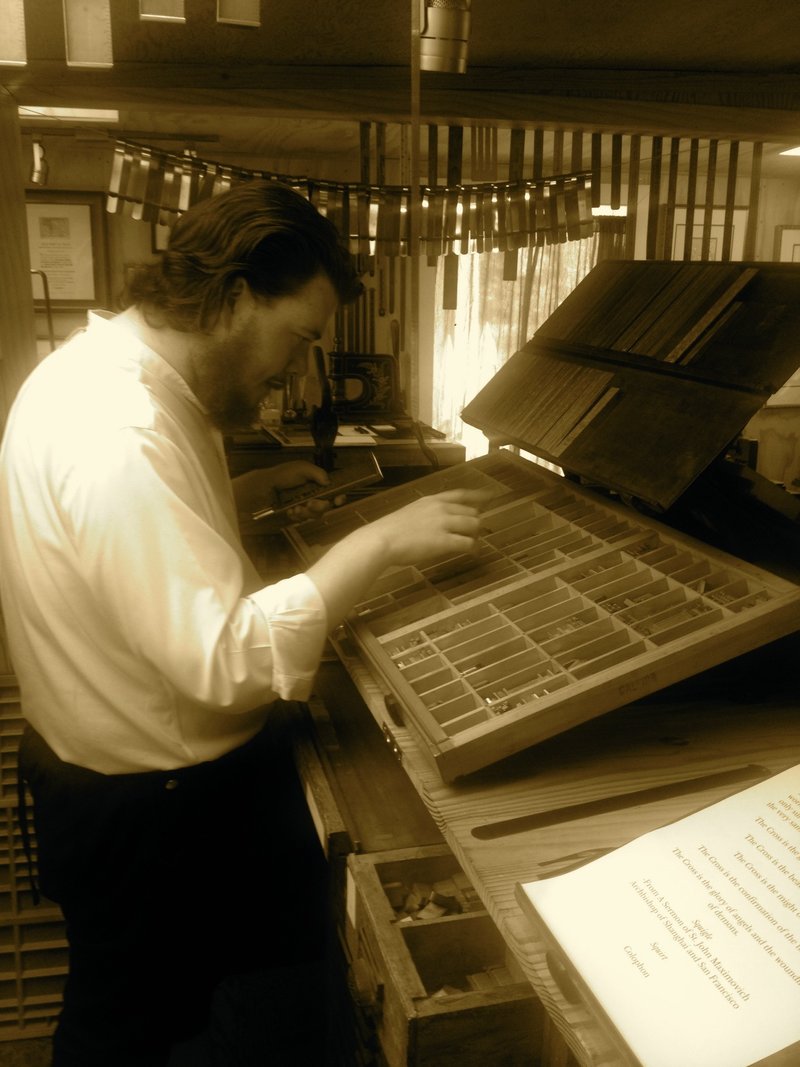 The Guild of Saint Alban Protomartyr aims to offer the highest quality products available, mostly printed and iconographic products of our own creation. We also offer a select number of hard to find products relating to our overall charism at advantageous prices, so that they might be more widely available to the faithful.
Payment may be made by paypal (preferred), or by special arrangement by contacting the Guild. Likewise, wholesale arrangements for stockists are welcome. Please see the 'Contact Us' page for details.
We welcome custom commission work which falls within the aims and charism of the Guild. Enquiries may be made regarding particular projects or commissions, as well as special printings of existing works by email or telephone.
All of our projects are undertaken by the guild in small runs, on the antique printing presses, in the tradition of William Morris and those before him, and relate to our overall aims. We make every endeavour to produce works of lasting quality, drawing on the aesthetic traditions of the Eastern and Western Churches, as well as on the great printers who have left their work as a lasting testament to mastery of craft and purity of endeavour.