The Guild's Fellows
The Guild of Saint Alban Protomartyr is comprised of its Fellows, among whom are chosen the Master of the Guild and the Wardens. The Fellows undertake the work of the guild and handle its business. In addition to this, the Honorary Fellows are those individuals, counted amongst the fellows of the guild, do not undertake the physical work but support the Guild's endeavours in a sustaining way, financially or otherwise. Fellowship in the Guild is comprised of men, over the age of eighteen, of the Apostolic Christian faith, who hold voting privileges therein, and are bound by its statutes.
The Master and Wardens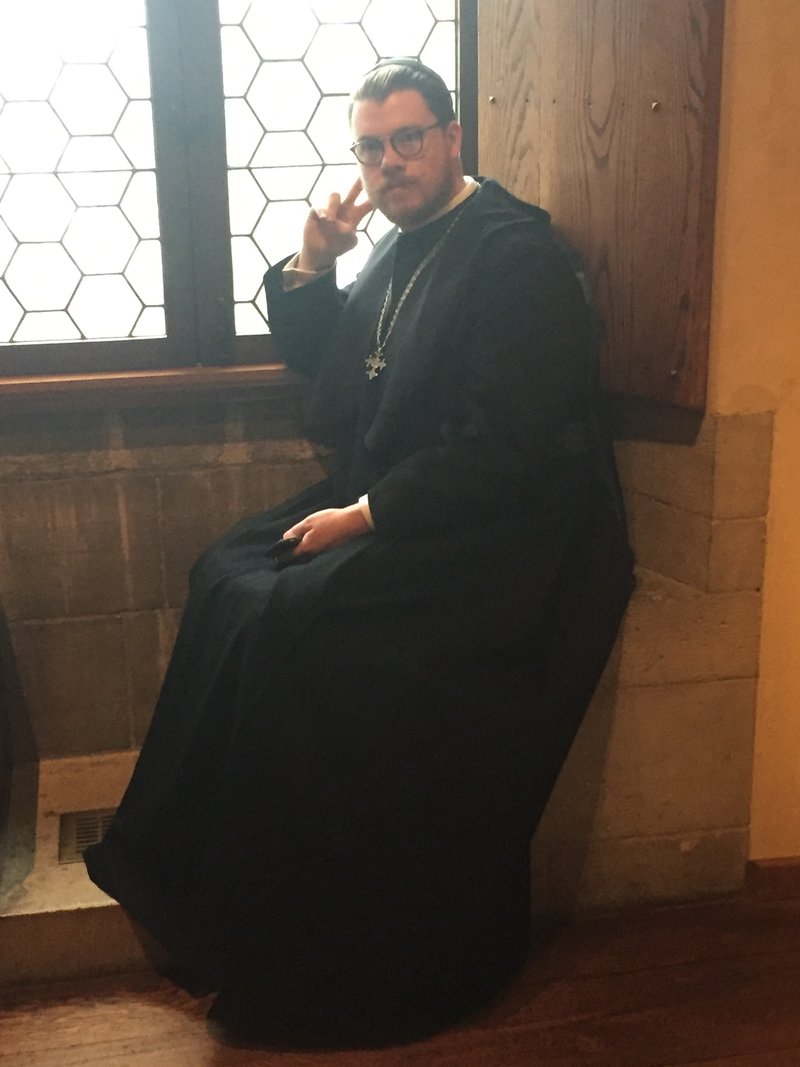 Fr. Aethelwold Cavendish, Master of the Guild of Saint Alban Protomartyr, was educated in Connecticut and the UK. He spent much of his youth in his family's native England where his love of traditional medieval crafts, and the revival of that craftsmanship under Pugin, Morris, and others flourished.

Whilst in Berkeley, in addition to printing he also learned to paint icons and participated in several musical pursuits, including conducting the choir of a Russian Orthodox Church.
He is a member of the Book Club of California, a fellow of the Academy of St. Cecilia in Rome, and holds membership in a number of ecclesiastical, musical, and historical societies.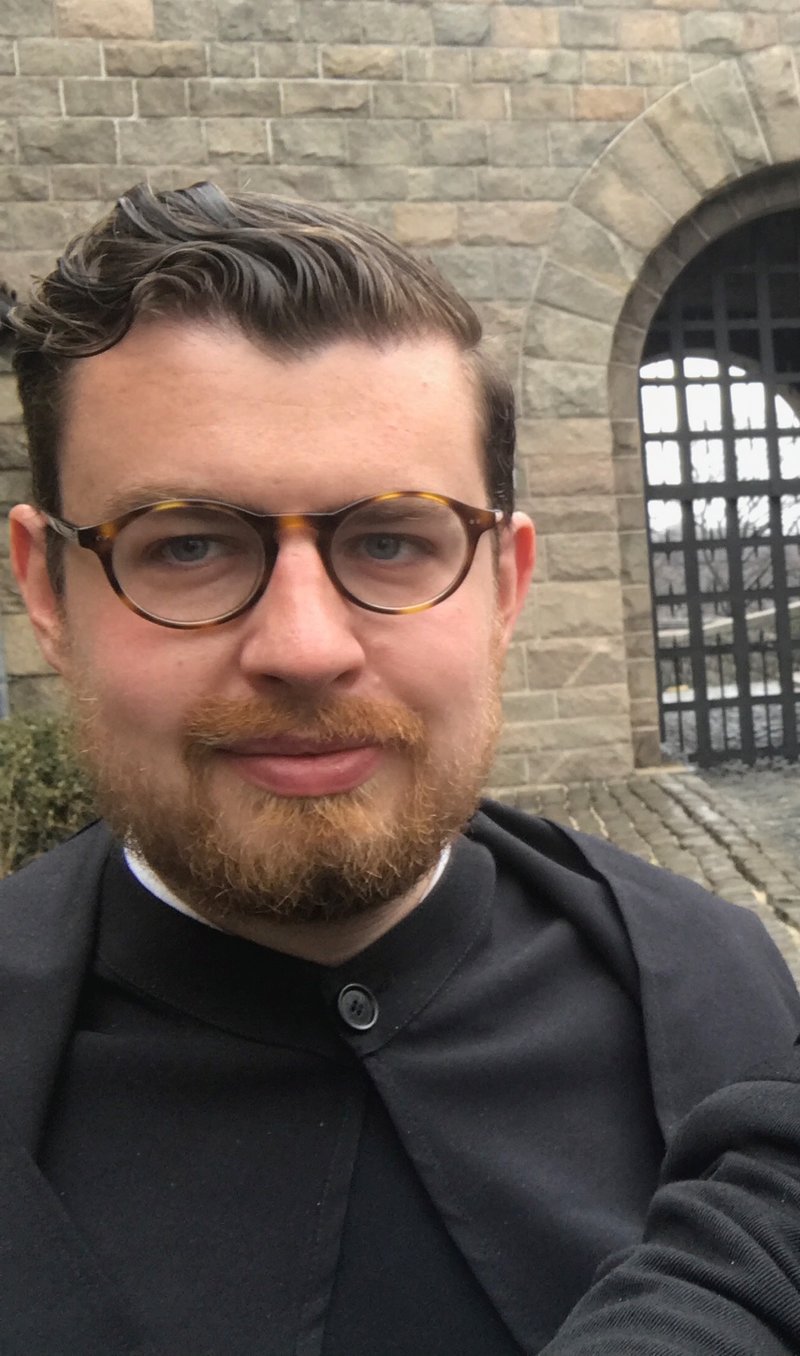 Fr. Augustine (Tobias) Parker, Upper Warden of the Guild of St. Alban was born in England, in the shadow of St. Alban's Shrine in Hertfordshire. He was schooled in England and attended university in Scotland where read Theology, culminating in a Master of Letters Degree in Theology and Art.
After a period of philosophical study in Oxford he moved to Berkeley to undertake a course of study in Patristics and Church History.
In Berkeley, He cofounded the Guild with its current Master, in order to create items of similar craftsmanship to the fine printing he had enjoyed as a collector.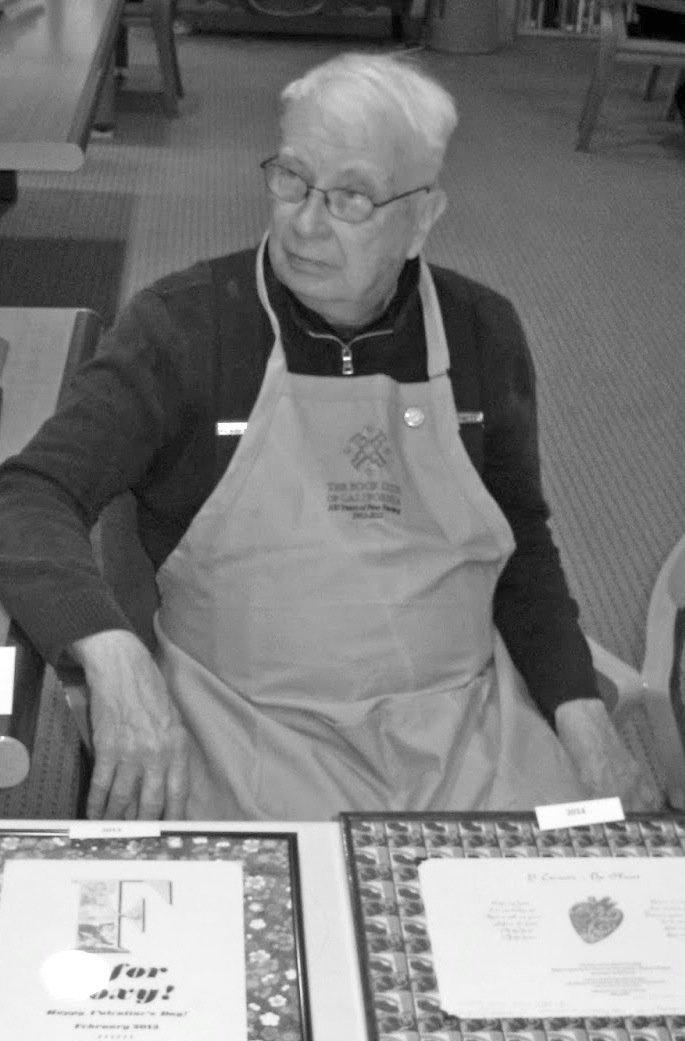 Nektarios McKnight, Middle Warden of the Guild, is an accomplished fine press printer of many years experience. He has produced extensive works for the Anglican and Orthodox churches, under his own imprint, the Philoxenia Press.
In addition to his liturgical work, he has produced several works of poetry and numerous broadsides and pamphlets, including a fine press book of Desert Poems.
He is a member of several private societies and organisations involved in the promotion and preservation of Books and Book arts, fine press printing, et al.
Nektarios graciously made his Pratt Albion hand-press available for the guild to begin to undertake printing activities, prior to the acquisition of our own Reliance hand-press, for which generosity the fellows owe a significant debt.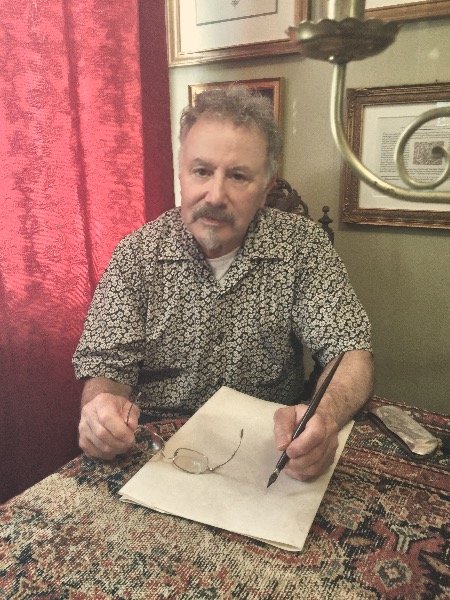 Kenneth Charles Levine is a graphic designer, with many years of experience in paper arts, industrial design and technical drawing. A gifted calligrapher, Kenneth assists the Guild by producing artwork, dispenses typographic advice and assists with pulling the Press on occasion.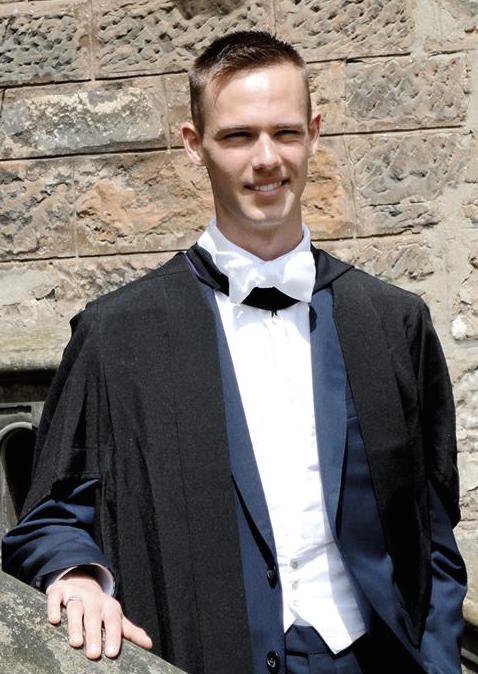 William J. Marlow assists the Guild in a creative and artistic capacity. Based in England, William is a graduate of St. Andrews University, and is currently a Company Director based in London.